Connect with the guests
Elevate every stay, optimize operations, and drive loyalty with our comprehensive solution for hoteliers and property managers.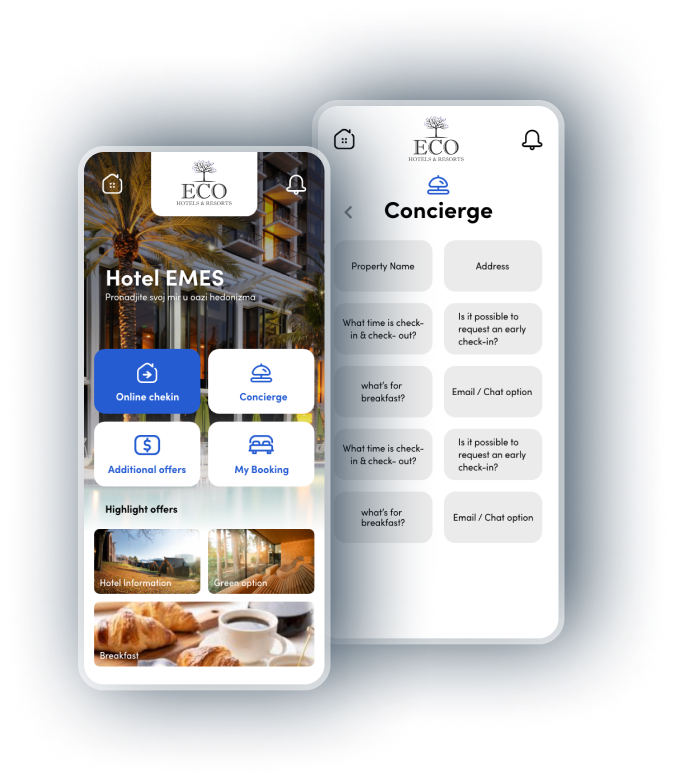 Improve guest satisfaction
Create unforgettable experiences that guests can browse and book however, and whenever they choose.

Increase ancillary revenue
15x Return on investment. 3 days from sign up to first booking. 23% Higher guest satisfaction.
Adapts to your guests needs
Our guest experience app offers quick check-ins, tailored recommendations, and instant notifications, ensuring a unique and seamless experience for every guest.
Online Check In
Check in effortlessly
Enable guests to breeze through the check-in and check-out process with a touch of a button, ensuring their journey begins and ends on a high note.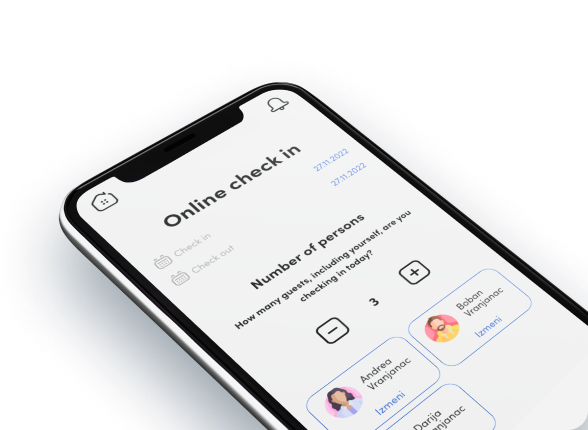 Chat
Ask Consierge
With our up-to-date online guest book, always provide your guests with the clarity they crave and the details they deserve.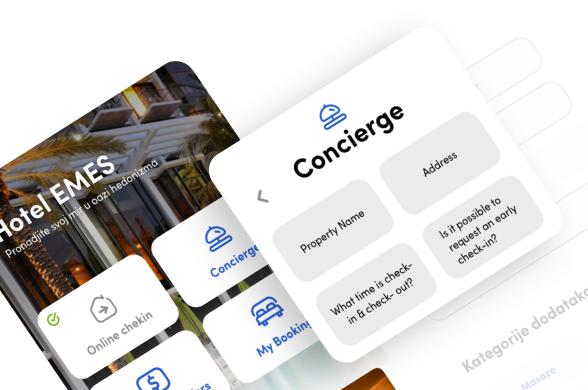 Fully customized
Design your dream stay
Your guests - guests choices. With our wide array of addons and extras, we're crafting not just a stay, but an experience. From the dawn's early light to the city's nighttime glow, design each moment of your stay to match your mood and desires.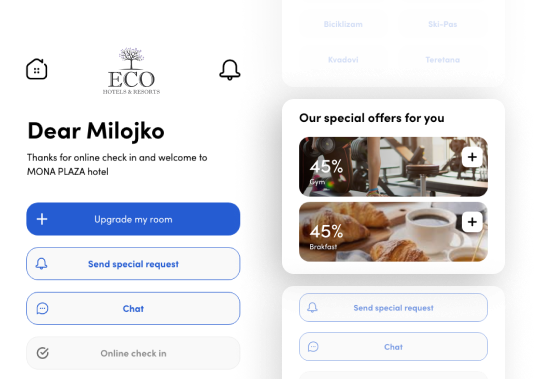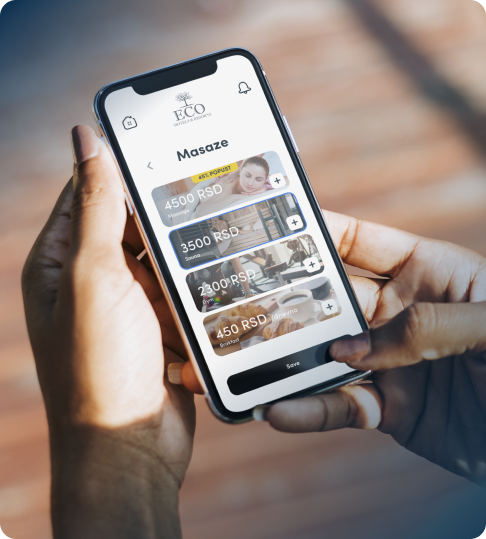 Upsell like a pro
Introducing the upselling feature every hotelier dreams of. Elevate guest experiences while boosting your bottom line.From gourmet dinners to luxury spa days, make every offer an irresistible one.

Discover the Art of Smart Upselling!
Our feature not only enhances guest stays but also optimizes your profit potentials.
Go Beyond the Booking!
Your guests are looking for more. Use our upselling feature to provide the experiences they crave.
All details under your finger
Navigate your stay with a simple tap. From real-time reservation updates to instant invoice access, our guest app places every crucial detail at your fingertips, ensuring a hassle-free experience from check-in to check-out.

Billing Control
Craft your invoice your way. With our guest app, select and customize your billing details, giving you personalized control over every charge during your stay.
Expense Control
Empower your stay with real-time billing insights. Through our guest app, monitor and manage your hotel expenses, ensuring transparency and confidence from the moment you check-in.