Considering the fact that travelers today make reservations and payments online, the opportunities for hotels to increase their sales and revenues are increasing. Consequently, it is important that they always keep up with new technologies and trends.
Most hoteliers still use manual payment in their business, not knowing the benefits of automatic payment. Switching from manual to automatic payments reduces a large number of errors that take time to properly detect and reduce. This can result in a potential loss, which is bad for the long-term business.
What payment methods do you prefer at your hotel?
1. Credit card
2. Cash
3. Mobile payment
4. Virtual payment
If you have not yet started to apply an automatic collection of all the mentioned payments (except Cash), then this blog is for you! 🙂
Stay until the end as we reveal how payment processing can improve your business and generate more revenue.
What is an online Payment Processor and what benefits does it bring?
Payment Processing is based on online billing and processing of card payments. It includes payment information from the customer to complete the transaction. It does not require POS devices, and customers can pay in multiple currencies. In addition, full card verification ensures that both your data and the customer's data are fully protected, reducing the possibility of fraud.
A key role is played by the reception system (PMS), which is why it is important that the Payment Processor is successfully integrated with your PMS. How does it actually work?
When making a reservation, the client provides his credit card information, and this information is sent to the processor from your website or OTA channel. This fast processor takes the payment and transfers it to your integrated PMS after the customer's bank approves or declines the transaction.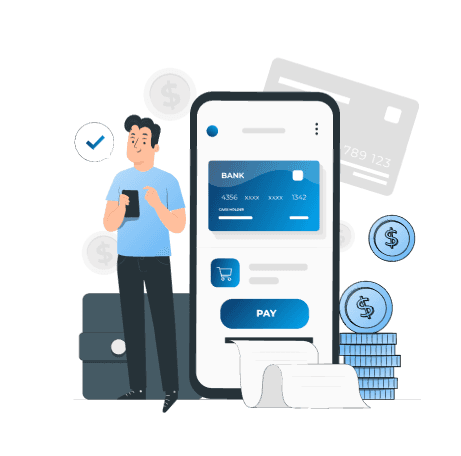 Benefits of integrated online Payment Processing with PMS:
1. Direct connection with guests – The implementation of this system allows guests to pay as they wish from booking to check-out, thus improving the user experience and the possibility of repeat bookings.
2. No More Errors – Automation significantly reduces errors and the time required to correct them.
3. Faster transactions – The time required to pay is much faster and more efficient, which will also significantly improve the experience of your guests and instill additional confidence that will make them want to come back again.
4. Flexibility and faster growth in the market – payment options are evolving quickly, and tracking trends allows you to stay ahead of rapid changes in the market, which further improves your business and accelerates your growth.
5. Don't need physical POS machine – by using OTA Sync Payment Processor physical POS machines required to charge credit cards are now past.
How can we help you?
With 3D secure OTA Sync Payment Processor you don't have to worry anymore, we have prepared for you a complete guide for integration with the reception system. From now on you are able to use this amazing function that saves so much time for people and saves them from forgetting to be charged virtual cards and you don't need to have a physical POS machine.
http://help.otasync.me/en/articles/6454198-how-to-charge-reservation-with-ota-payments-stripe
If you haven't tried our PMS yet, now is the time to do so. Start your 14-day free trial now.